Creating Forms
There are two different types of PDF form formats available today.
We can help you choose which format is best for your project. Then, we can teach you how to build fillable PDF forms.
Learn the way you want:
Multimedia training
Easy to understand manuals
Live one-on-one instruction
Form Hosting
With every FormRouter Account comes space to host your forms online.
When people open your forms over the Web, the forms will open under 128-bit SSL security.
Hosting options:
FormRouter Account
Your Website
E-mail Forms
Embed Forms Into PDF documents
Retrieving Form Responses
Having different options available to capture your form responses is a big deal.
At FormRouter we allow you to collect responses into the most popular databases securely.
Data Capture Options:
Email (encrypted or non-encrypted)
Microsoft Access
Microsoft Excel
Microsoft SQL Server
SharePoint (Into Lists)
Microsoft Outlook
Lotus Notes/Domino
SugarCRM or SalesForce.com
OpenOffice Calc
ODBC (MySQL, DB2, Oracle, FileMaker)
Text or XML
Why use us?
Because we have a time-proven system.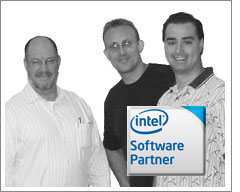 "FormRouter is leading a trend where active documents and forms can be routed and automatically integrated into service oriented solutions."
Chris S. Thomas
Chief Strategist for Intel


Experience
Since 1993, we have been developing electronic form data capture systems. Over that time we have set up systems for the The US Bureau of Economic Analysis, OppenheimerFunds, The Hartford Insurance, Charles Schwab, Columbia University, Blue Cross and Blue Shield, The City of San Diego, The New York Times and countless others.

Proven Security
Collecting confidential data is serious business. With data theft on the rise, you need to use a system that encrypts data during transport. All data is 256-bit encrypted until it is in your possession.
- SAS 70 Facility
- PCI (Payment Card Industry Data Security Standard) Audited
Cost Effective (No need to build or host servers)
The cost of custom programming and testing systems is prohibitive for many organizations. Leverage over 15 years of development and customer feedback built into our technologies.
Rapid Setup (Begin collecting forms the first day)
Get the tools and support you need to easily set up secure data capture of PDF forms into your back end system (SharePoint, database or e-mail).
Support for Both PDF Form Types (Static PDF forms and XFA Designer forms)
There are two major PDF form formats. Static PDF forms created with tool like Adobe Acrobat, and XFA forms created in Adobe Designer.
Support for SharePoint and All Major Database
Have the flexibility to choose the database that best suites your organizations needs and change it at any time.

Services are offered by FormRouter, Inc. FormRouter is trusted by Fortune 50 companies, government agencies, associations, small businesses, non-profits and educational institutions.